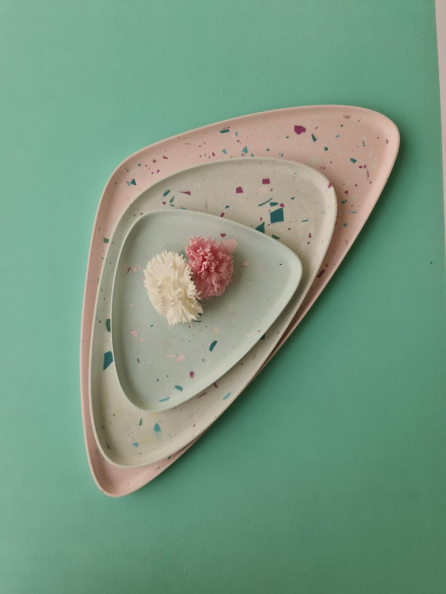 At Tiatro, we strive to provide safe, easy to use, and high quality products and accessories.
We are passionate about handcrafted artwork. We foster a culture of uniqueness and cooperation that is built on handcraft approach. We are optimistic. We are constantly looking for new ways to spread beauty and art.
Our vision goes beyond offering terrazzo products. We want our business to have a positive impact on society. We want to help our customers tell their stories by designing abstract style items from classic, artistic, or functional pieces.